At the Beachbox our philosophy is simple "Quality therapy services provided by experienced practitioners in a non- clinical environment".
Beachbox Physiotherapy has been developed alongside it's sister company, Physio For Health.  Physio for Health has been providing onsite physiotherapy services in GP practices across South East Melbourne and the Mornington Peninsula since 2009.
We pride ourselves in providing an environment that is friendly, relaxed and inclusive. We want you to enjoy your time at the Beachbox and enjoy your time away from the hustle and bustle of day to day life. Our patients love the relaxed feel of the centre, our spacious treatment rooms and the friendly approach of our therapists.
Situated across from the beach in Seaford, we like to think that you'll enjoy the surroundings and the convenient location.
We don't like to brag, but our therapists are highly qualified and experienced, having worked in a variety of settings, they have the experience required to diagnose, treat and manage your condition. Experience counts!
At Beachbox Physiotherapy we work with a network of professionals in different specialties, including orthopaedic specialists, sports physicians, pain specialists and our local GP's. We play an integral part of your recovery and we will coordinate with those around us to ensure you get the best possible care.
Relax, you are at the Beachbox!
Let us introduce you to our team of highly trained and experienced health professionals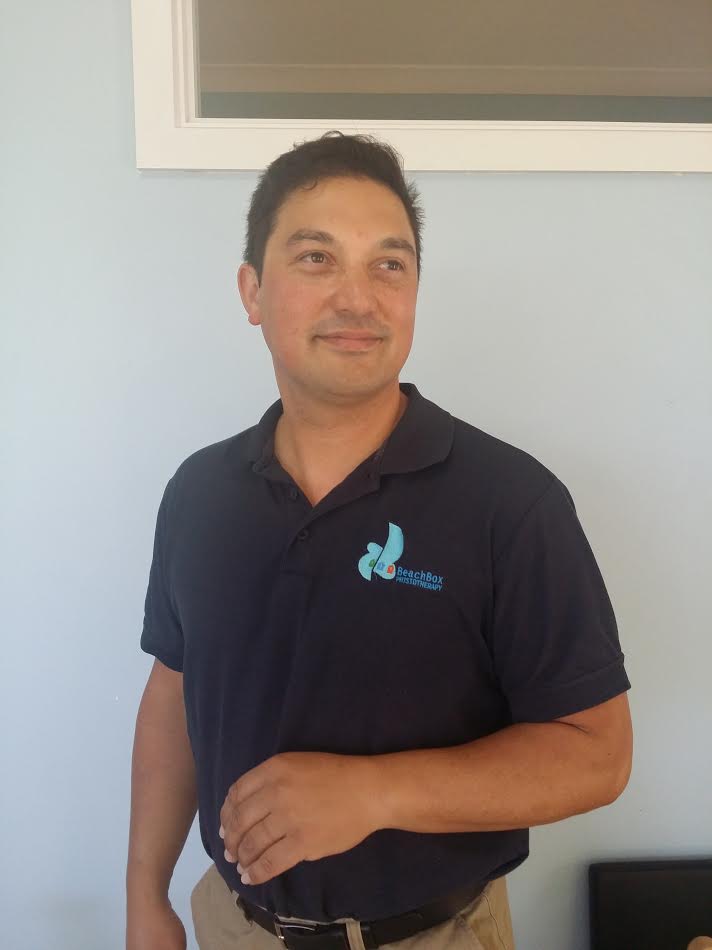 Adam Abbas
Physiotherapist
Adam started his career as an exercise scientist working in London's west end. After 5 years of running a performance and rehabilitation exercise company he completed his masters degree in Physiotherapy.
READ-MORE
As a physiotherapist Adam has worked across Great Britain and Australia with sporting organizations, eecreational athletes and with the chronically ill. Adam prides himself on his bio-mechanical knowledge and experience in movement analysis. Adam has the ability to assess your injury from not only a medical pathology perspective, but from also a whole body structural perspective.
Having held senior positions in both private practice and public healthcare, Adam has the experience and breath of knowledge to help you with your injury.
Adam has exceptional manual therapy skills and technical knowledge in orthopaedics, chronic pain, dry needling, manual therapy, ergonomnics and musculoskeletal medicine.
As an Authorized Occupational Physiotherapist, Adam has the skills to not only treat your workplace / transport accident injury but to facilitate a safe and sustainable return to work and life.
SHOW-LESS
Dale Brown
Podiatrist
Dale has had extensive experience in management of acute and chronic foot problems.
Having worked with variety of patients he has the experience to help you with your podiatry needs such as:
READ-MORE
Diabetic feet;
The young athlete;
Biomechanical dysfunction of the foot/knee/hip/lower back;
Sporting feet.
SHOW-LESS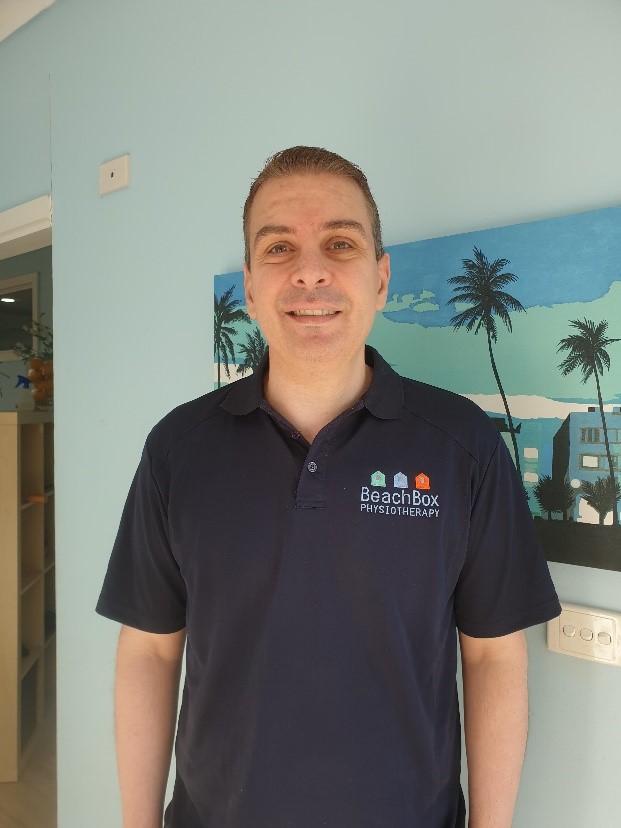 Tony Nicolaou
Physiotherapist
Tony completed a Science degree at Monash University in the late 90's.  Tony then went on to his undergraduate physiotherapy studies in 2004 and following this his masters in sports and musculoskeletal physiotherapy..
READ-MORE
Since graduating Tony has worked in a variety of settings including private practice, sports physiotherapy and occupational physiotherapy.
Tony is an accomplished sports physiotherapist, having worked with many teams and sporting events over the years.  Some of his most memorable experiences include the following:
Team Physiotherapist at Bentleigh Greens Soccer Club
Team Physiotherapist at Clayton Football Club
Assistant Physiotherapist at Melbourne Heart Youth Soccer Club
Team Physiotherapist at the Victorian Weightlifting Association
Games Physiotherapist at the Australian Corporate Games
Games Physiotherapist at the Australian Weightlifting Federation National Championships/Olympic Trials
Games Physiotherapist at the Arafura Games/Oceania Para-Olympic Championships in Darwin
Tony has also developed skill and expertise in management of Jaw Joint disorders and performing pilates-based exercise rehabilitation for the treatment of chronic muscle and joint injuries.   He has also had the opportunity to work with many large organisations to improve the health of workers as well as experience with treating workplace and traffic accident injuries as well as chronic injuries under medicare.
SHOW-LESS
Ria Gillespie
Massage Therapist
Ria has 10 years remedial massage experience and 5 years Pilates teaching.
Ria specialises in injury rehabilitation, pain management, pregnancy massage, general relaxation, Pilates Instruction, and myofacial Cupping.
READ-MORE
I completed my Diploma of Health Science at Victoria University 10 years ago and have been working as a Remedial Massage Therapist ever since.
Working in many different clinical settings as a massage therapist has given me a wide and varied range of skills and treatment techniques. I have extensive experience in:
Injury rehabilitation
Pain management
Pregnancy massage
General relaxation
Therapeutic massage for stress relief
Group Exercise Instructing
Myofacial Cupping
I believe in the benefits of Remedial Massage and take a holistic approach to my treatments. I love nothing more than getting great results from tailoring treatments to suit my clients needs so that they get the best possible results.
I have 5 years experience instructing Group Exercise classes, both Reformer and Mat and I enjoy incorporating my knowledge of musculoskeletal anatomy and human movement into my teaching to achieve my client's fitness and mobility goals.
I am a current member of AAMT and hold additional certificates in Pregnancy Massage, Group Exercise Instruction and Myofacial Cupping.
SHOW-LESS
Chathu Yatinuwara Gedara
Physiotherapist
Chathu completed her bachelor of physiotherapy in 2016 and  has moved to Australia and she has several years of experience in musculoskeletal and geriatric physiotherapy. 
READ-MORE
She can assess and diagnose musculoskeletal conditions and develop and implement treatment plans. Chathu is skilled in patient education, providing effective advice and guidance on how to prevent and manage musculoskeletal conditions. She is passionate about helping people to achieve best possible outcomes and believes that understanding underlying anatomy, physiology and biomechanics of the musculoskeletal system is essential for providing effective treatments. Currently she is studying Pilates and waiting to complete G.L.A.D. program in September.
SHOW-LESS